Our network of programs
Reef Renewal Foundation International supports a global network of coral restoration programs, by providing them with critical fundraising support, so that they can focus on program development, implementation, and outreach.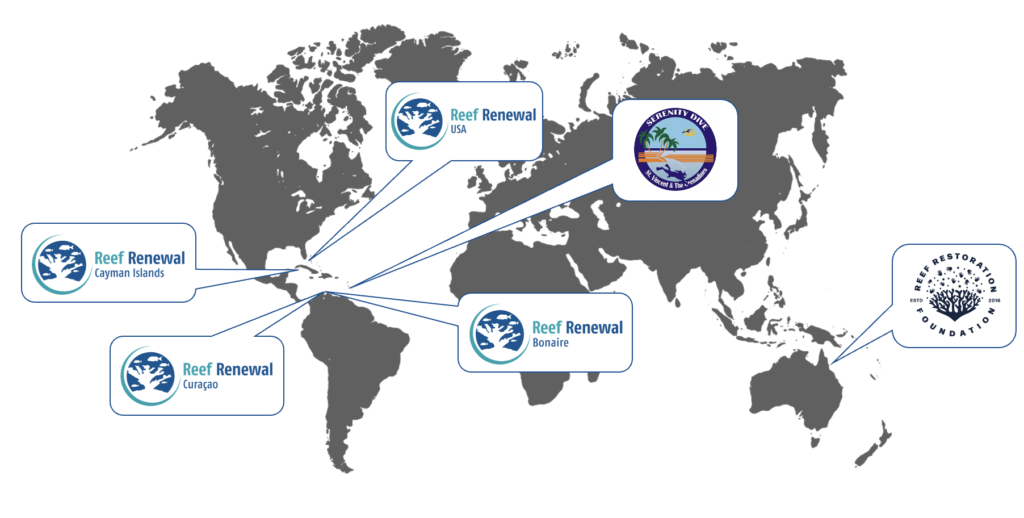 The programs that we support vary in size, capacity, and restoration approach in order to best fit with the local communities they're serving.
They are all united by one common goal, however – to restore coral reefs using innovative techniques and demonstrating through engagement and awareness programs that there is still hope for these ecosystems.
Globally, close to 100,000 corals have been restored back to the reefs by our network members.
This could not have been achieved without the generous support of our donors and sponsors.
Browse our network members