Creating global action.
Currently the rates of change in our environment are far outpacing the intrinsic capacity of coral reefs to survive. Science has shown that there are solutions to these problems, but we need a global network of people to put these solutions into practice.
Reef Renewal Foundation International is growing a global network of restoration projects that can provide the link between science and global action.
Our Network Members
All our members vary in size, capacity, and restoration approach in order to best fit with the local communities they're serving.
They are all united by one common goal, however – to restore coral reefs using innovative techniques supported by science and demonstrating through engagement and awareness programs that there is still hope for these ecosystems.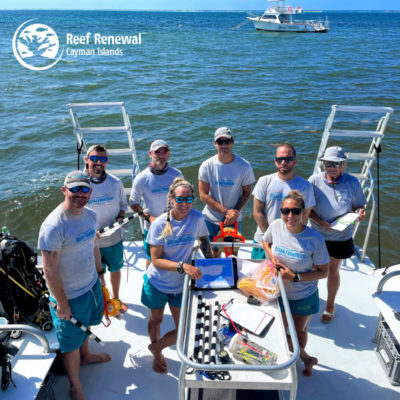 Get Involved
We recognise that for small restoration projects in their infancy, the marketing, fundraising and engagement programs can seem difficult to juggle when the fieldwork is the most important part. RRFI has built an integrative training approach that can be tailored to each location and project, to provide the support exactly where it is needed.
Whether it's help with your website, reaching out to donors or implementing a restoration monitoring program, RRFI supports their network members in any way possible.
We partner with the industry's best in education, communications and research to provide the best support for our network members, so they can focus on what they're good at: giving reefs a helping hand.
Support our work
Globally, over 50,000 corals have been restored back to the reefs by our network members. This could not have been achieved without the generous support of our donors and sponsors.
Donating to our global network ensures that your money goes directly to helping these projects continue returning corals back to the reef.