Outreach and education are key elements of coral restoration and engaging surrounding communities is a valuable component for spreading awareness. Below are examples of some of the programs we can offer to network members to support them with their own outreach programs.
PADI Reef Renewal Specialty
The PADI Reef Renewal Diver distinctive specialty is a 3-dive course, which covers the basic techniques required for coral gardening and becoming a certified Reef Renewal volunteer.
This course brings the science of reefs to life and teaches you how you can do your part to rescue threatened and endangered ecosystems and species. Perfect for families, single divers, vacationers, school groups, and more!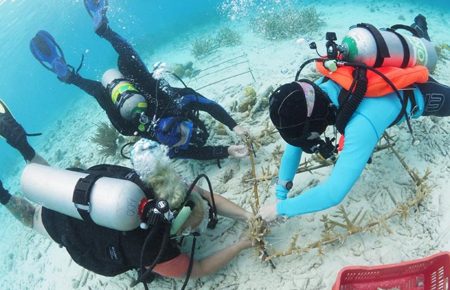 Discover Reef Renewal Dive
The Discover Reef Renewal Dive experience is a 1-dive experience, perfect for divers who want to learn more about coral restoration but don't have the time for the full Reef Renewal Diver distinctive specialty.
It provides divers with the opportunity to dip their toe into the restoration world and begin to uncover what it's all about.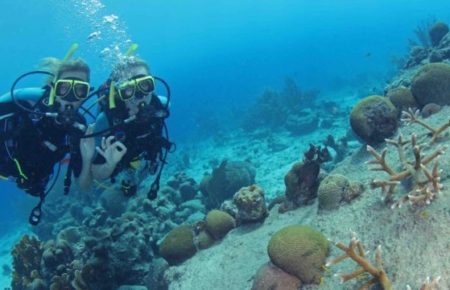 Internships
Our network members also have the option for hosting interns thoughout the year.
Internships are a valuable outreach tool, allowing network members to pass on more in-depth training and eventually allowing interns to take on more responsibility within the project, becoming ambassadors for the work that is being carried out.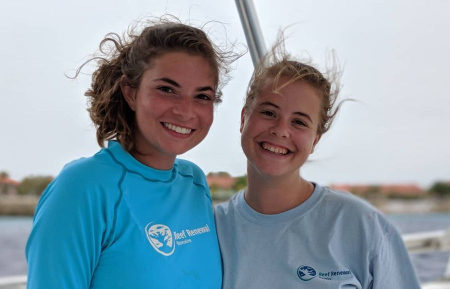 Land workshops
Outreach programs don't have to stop out the water. Land workshops for school classes and youth groups are a valuable tool to engaging children and young adults with the importance of the oceans without getting wet. These workshops provide an introduction to reef ecology and inspire children to adopt ocean stewardship outside of their classroom.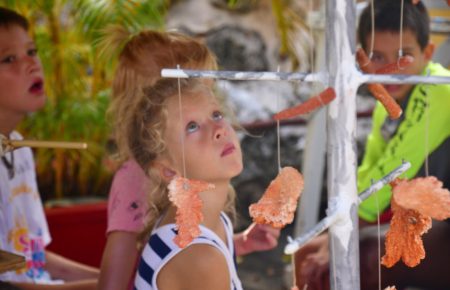 Presentations
Presentations are incredibly flexible and can be tailored to individual audiences.
From outlining the importance of coral reefs and addressing their role in the broader context of the ocean's ecosystem to describing in detail recent monitoring successes. They are a great engagement tool and can empower members of the public to take action and advocate for ocean awareness and coral reef health.