United Way of Collier and the Keys (UWCK) announced on Thursday that Reef Renewal USA is to receive more than $176,000 for coral restoration efforts. This funding is part of the UWCK's Revitalizing the Florida Keys through Reef Restoration and Beyond initiative, with support from the United Arab Emirates.
RRUSA will be working with Florida Keys Aquarium Encounters as their lead community partner, and using the funding to implement a revolutionary coral outplanting technique at Sombrero Reef, off the coast of Marathon, Florida, over the next five years.
"We are deeply grateful to the United Arab Emirates and the United Way of Collier and the Keys for their commitment to the Florida Keys community," says Ken Nedimyer, Technical Director for Reef Renewal USA. "We are especially excited about the opportunity to contribute to developing innovative strategies to accelerate the recovery of our precious reefs."
The funding is part of a $10 million allocation that the UAE committed to help Florida following Hurricane Irma in 2017.
Keep up to date with RRUSA's work by visiting their website here.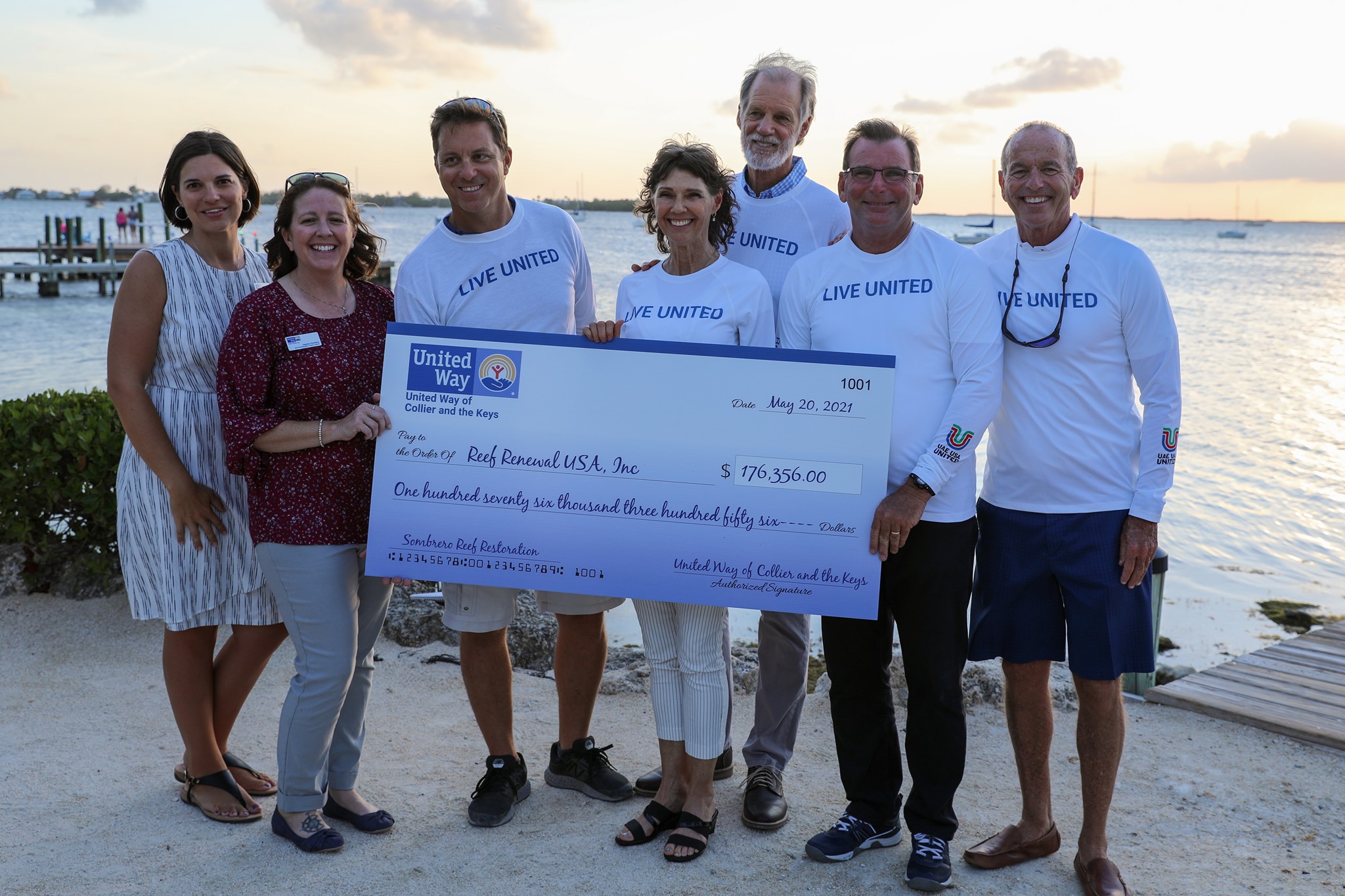 Pictured above are Leah Stockton and Jessica Dockery of the United Way of Collier and the Keys, Ken Nedimyer, Denise Nedimyer, Robert Whitmore, Mike Echevarria and Ben Daughtry of Florida Keys Aquarium Encounters.